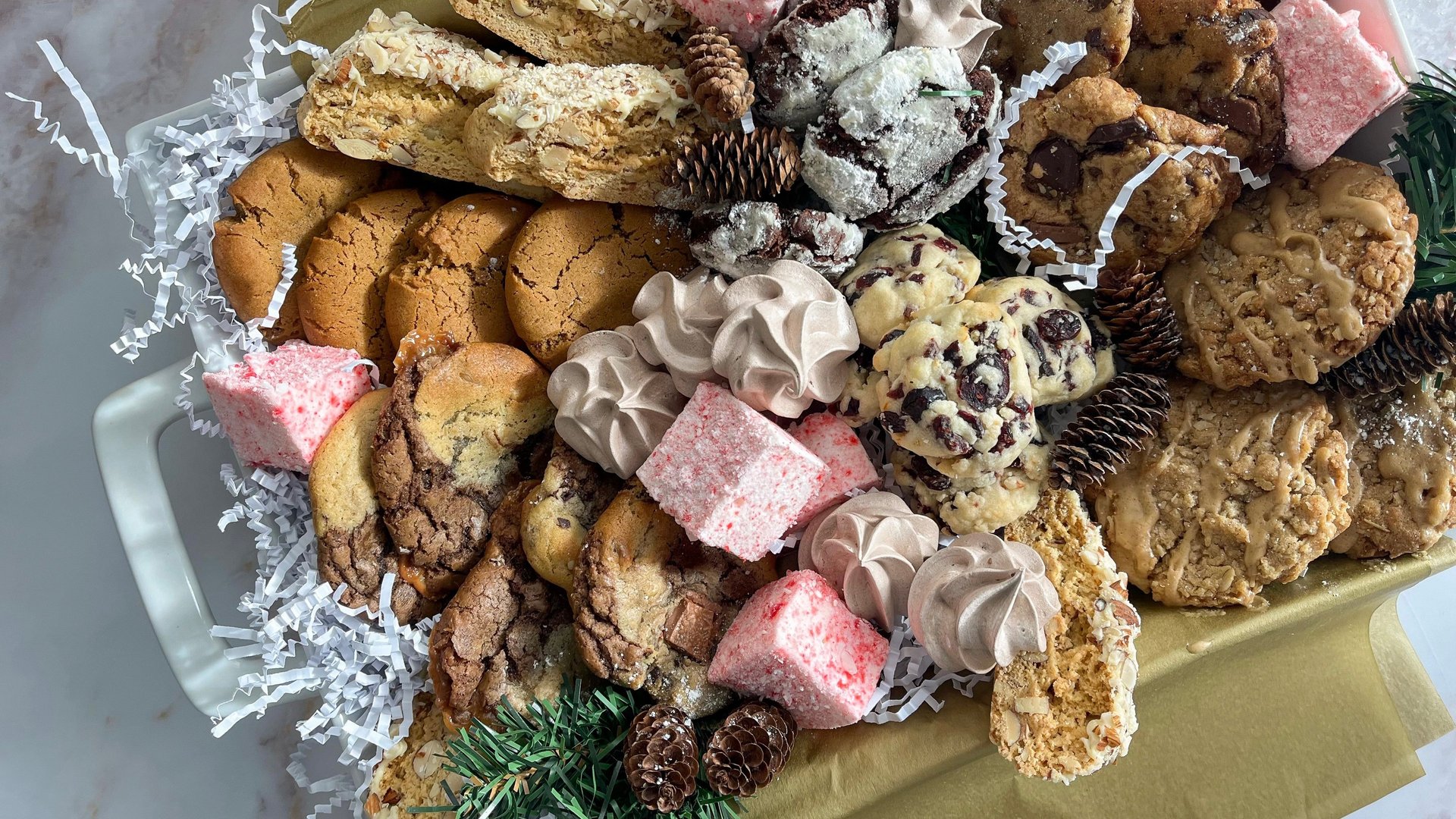 COOKIE BOX
BECAUSE GIVING BAKED GOODS IS A LOVE LANGUAGE
What is Cookie Box?
It's time to get festive with Cookie Box! Get in the spirit, share with loved ones and eat all the cookies with:
9 Cookie Recipes

Cookie Tips & Tricks

Recipe variations to customize your perfect cookie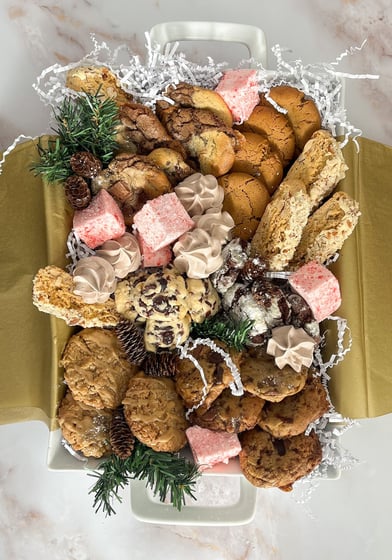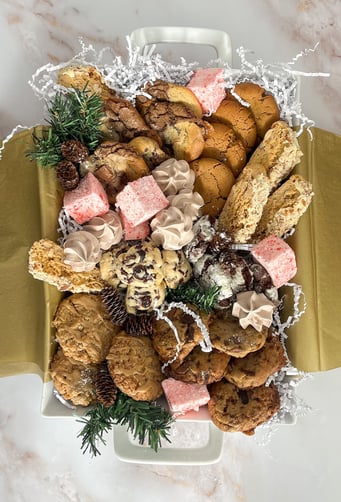 'Tis the season for sweets & sharing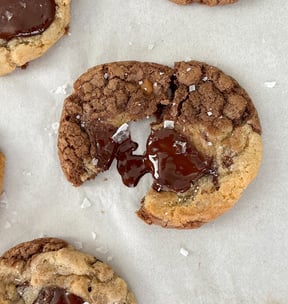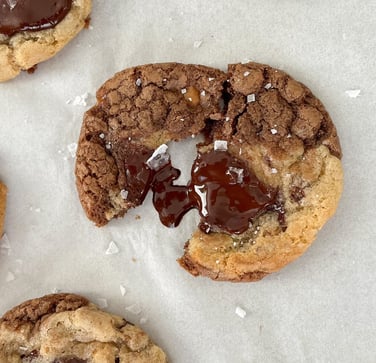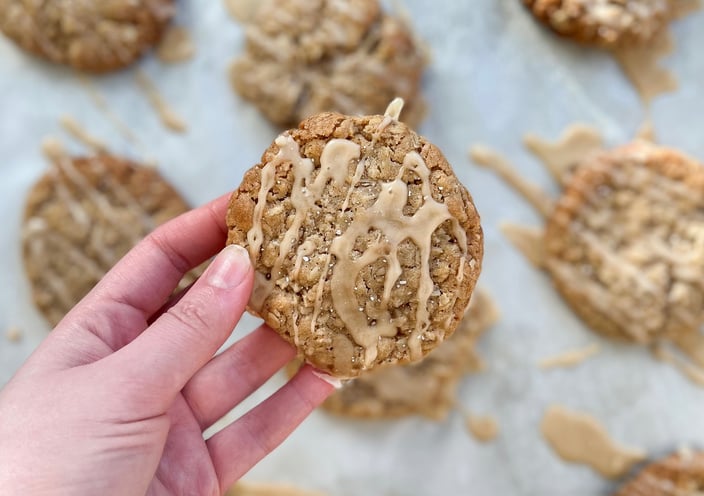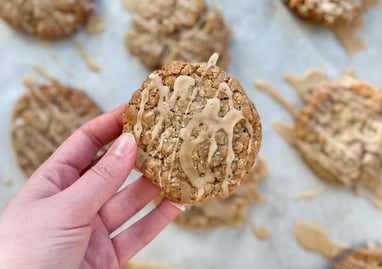 A taste of what's inside...